2 min read
Prerequisites for Developing a Marketing-Led-Growth Strategy
Let's talk next about prerequisites for developing a successful Marketing-Led-Growth Strategy!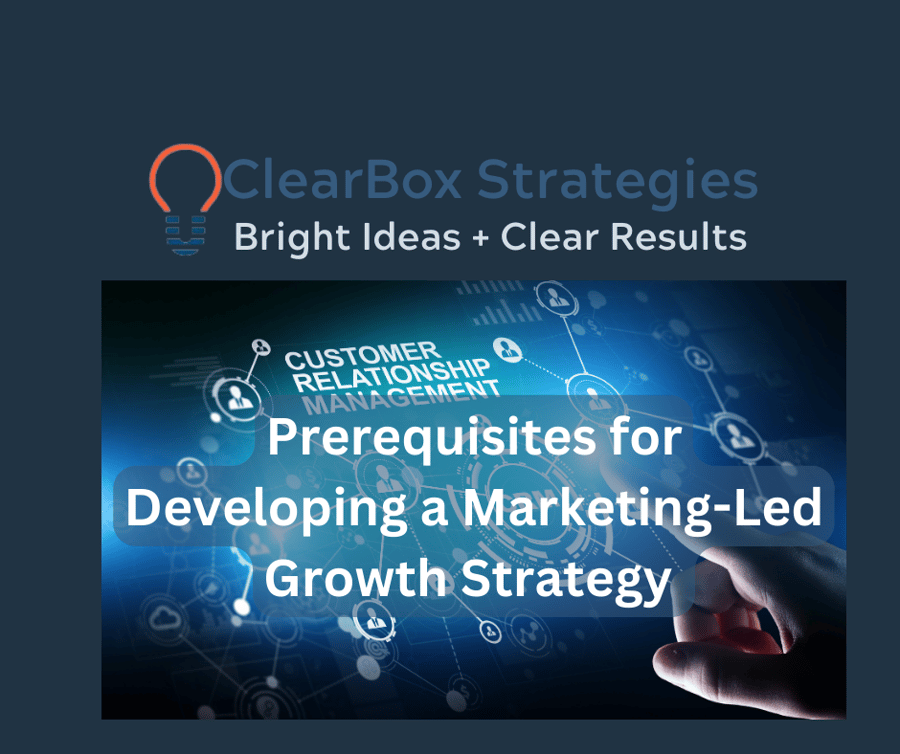 Let's talk next about prerequisites for developing a successful Marketing-Led-Growth Strategy!
These are the three essential topics that should be taken into consideration: building a strong relationship with your customers, understanding the buyer's journey, and developing an effective presence where your customers get their information.
Building Strong Relationships with Your Customers
As a business owner or marketing professional, building trust with your customers is critical to ensuring success. Take the time to truly get to know your customers to develop and maintain lasting relationships. It seems intuitive, but few companies actually engage with their customers. Beyond an NPS (Net Promoter Score) survey, have a conversation with them. Find out what they love, what they hate, and what they'd like to see in your product or service. This will create meaningful interactions, provide exceptional service, and lead you to offer personalized products and services by understanding their needs.
Understanding Your Buyer's Journey
The next step in developing a successful marketing-led growth strategy is understanding your buyer's journey. Where did they come from to find your company? How did they arrive? How much information did they gather, and how long was the process from the first inquiry to the purchase? Your goal should be to make the purchase journey as easy, efficient, and satisfying as possible while ensuring that customers come away with the best possible experience. To do this, use a multi-touch interaction model to identify the key touchpoints in the journey and track their progress. Once you see the patterns of customer interactions, you'll identify weak links, missing steps, and constraints that slow down or stop the purchase process. Once you have mapped this for purchase, map it for onboarding and adoption as well.
Build Your Presence (brand) Where Your Customers Are Listening
Once you've traced your buyer's journey, you'll have a very good idea of the channels that your customers use to gather pre-purchase information. You may or may not need to be on social media channels. There will likely be one or two that stand out, but act on data, not on feelings or fads. Do they rely on review sites, customer ratings, your site content, or your social content? You must speak where they are listening. The best LinkedIn profile on the platform will not matter unless your customers go there for information. Develop and implement a comprehensive plan that includes tactics for social media presence, website content, and campaigns. Do not overlook terrestrial channels. Good, old-fashioned mail may be the best way for you to gain your prospect's attention. Put systems like HubSpot in place to help track interactions, engagements, and conversations. Following these steps will help you create a successful marketing-led growth strategy that will help your business grow and thrive in today's competitive market.
Thanks for reading this. I hope you found this useful. We're available if you want to chat or have a specific question you'd 'like answered. The first call is always free.
More on this topic:
Related post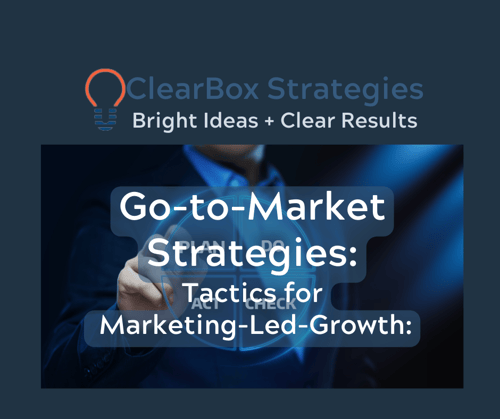 Next Up - Tactics you can use to develop a marketing-led-growth strategy. These are proven tactics for building out your marketing-led-growt...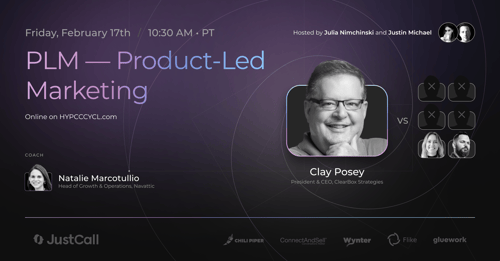 Today, we are excited to have Ms. Natalie Marcotullio who helps us understand the concept of PLG. Product Lead Growth (PLG) is a form of gro...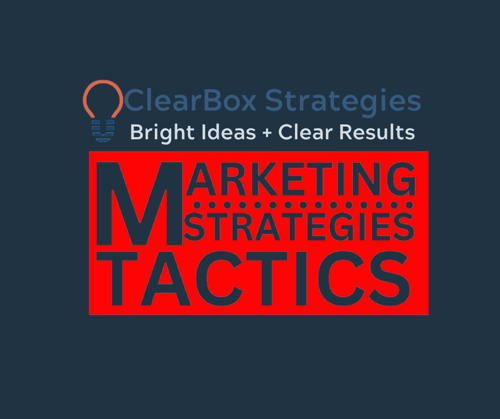 Marketing strategies and tactics are the means used to achieve a marketing goal. With Clearbos Strategies, Marketing Strategies involve maki...